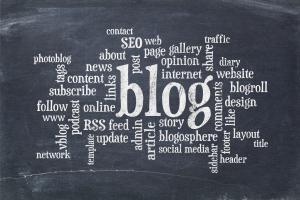 We follow people, people follow us, we create programs, we attend programs and sometimes we feel "All Blogged Down." What do you do in a Social Media – Technology world, when you believe you don't know what to do?
I know, let's figure it out…more blogging, more posts, let me join this and read that – WAIT, I still feel "All Blogged Down."
We have people selling us ideas all day long and when we do not know something that we think we need to know, we buy in and then we still do not know what we think we should know – and the cycle continues.
When you look at your business and the time you spend on social media versus the time you spend really reaching out to the clients that you would like to speak to, work with and have communication – where are you spending most of your time? Are you ALL BLOGGED DOWN?
It is time to get back to the basics and reach out directly to the people that can support your business growth and ask them for what you need. Wouldn't it be nice to enjoy a cup of coffee with a friend and potential client or would you rather be home blogging?
Those that make their living blogging will answer "home blogging"; however, if your goal is building a non-blogging business then blogging and social media are only tools.
Whatever you are doing in your business, enjoy it. If your business goal is growing your business then spend most of your time connecting with those that can buy from you and less time throwing a social media net out there to see if you can catch something.