Ann McMaster
Corporate & Personal Coaching
Ann's focus is bringing leading edge 'human technologies' into the corporate culture, revitalizing performance, creativity, and profoundly affecting the bottom line. Ann empowers employees to take ownership of the organizations' issues and challenges, while enabling them to learn from everything that happens. One of Ann's many specialties is her ability to continually diagnose personal and family culture.  Her creativity and ingenuity have been enhanced by many years of working as a successful psychotherapist. She excels at supporting each client in behavioral shifts. Ann has an international reputation as a mentor and trainer in breakthrough processes and techniques.
Introduction Video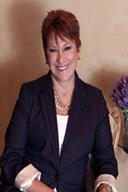 Valerie Sokolosky
Personal Branding & Executive Coaching
A widely published author of eight books, Valerie has helped thousands reach their goals in strategic personal branding and professional presence, both in the United States and internationally. She and her team have custom designed leadership training programs to address the changing needs in the global marketplace in a wide range of industries. Sokolosky specializes in executive coaching with C-level executives.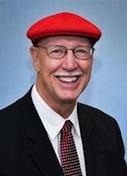 Hugh Liddle
Hugh is the author of Selling For Fun and Profit – Take the "icky" and "Scary" Out of Sales. He hosts the "Sales Chalk Talk" radio show on Blog Talk Radio every Tuesday night, where he talks about sales, marketing, business and success and interviews coaches, authors, salespeople, marketing professionals and other interesting folks.
Do you want to be a great salesperson?
Then you need a great sales coach! Replace the fear of sales with FUN, SUCCESS, & MONEY! Wouldn't it be great to feel confident and realize success in…