Jill Lublin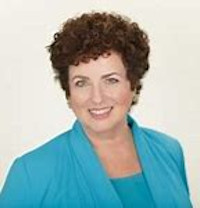 With 200+ speaking engagements each year, master publicity strategist and consultant, and bestselling author, Jill Lublin, consistently wows audiences worldwide with her entertaining and interactive keynotes, seminars, and training programs on publicity, networking, kindness and influence marketing.
Jill has shared her powerful networking and publicity strategies on the stages of Tony Robbins, T. Harv Eker, Jack Canfield, Mark Victor Hansen, Loral Langemeier, James Malinchak, Lisa Nichols, Richard Simmons, and many others. Additionally, thousands of people have attended her popular Publicity Crash Course.
Over the past 25 years, Jill has worked with ABC, NBC, CBS, and other national and international media as a highly regarded publicity expert. She has been featured in The New York Times, Women's Day, Fortune Small Business, Entrepreneur, Forbes and Inc. magazines.
Jill is the author of four bestselling books, including Get Noticed…Get Referrals (McGraw-Hill), Networking Magic (Morgan James), and Guerrilla Publicity (Morgan James), which is regarded as the "PR Bible", and her latest book The Profit of Kindness (Red Wheel Weiser), which went #1 in four categories. With four internationally bestselling books, Jill is acknowledged as the go-to person for building success through influence marketing, networking, and publicity. She helps authors to create book deals with agents and publishers and well as obtain foreign rights deals. Jill is also the Producer and Host of the TV show, "Messages of Hope", which inspires people to take positive action to improve their lives and create a better world.
In addition to her speaking engagements, Jill trains and consults with executives, sales teams and marketing departments in Fortune 500 companies, as well as in small-to-medium-sized companies. Her innovative influence marketing and publicity techniques consistently increase bottom-line results for her clients.
Get Known Everywhere
If you want to be the #1 Influencer in your industry, you've got to get bigger media visibility. Based on her international bestseller, Guerrilla Publicity, Jill shares simple strategies to help you go from unknown to newsworthy.
Sharing her proven secrets to understanding what the media wants, Jill provides you with short-term, doable tactics that boost visibility for you and your brand. Jill Lublin's expertise will drive prospects to your door and profits to your pockets!
The Profit of Kindness: How to Influence Others, Establish Trust, and Build Lasting Business Relationships
When kindness becomes your primary goal, everything changes: how you look at life, what you get from it, and how others interact with and relate to you.
In this presentation, Jill helps you master the art of building trusting, long-lasting relationships through open, non-adversarial interchanges that result in mutually beneficial outcomes. A basic adjustment in attitude and approach can substantially improve virtually every facet of your life. Jill will provide specific examples for improving skills such as communication, building integrity, teamwork, influencing others, and more.
In order to connect with new clients or future business partners and transform your potential into success, you need to establish trust and build strong relationships. The key is to focus more on giving and working with others rather than simply on "winning." Because doing so is guaranteed to help you actually win.
Turning Contacts into CASH
Every person you meet is your potential client or a referral to a potential client. Jill Lublin is the expert on turning contacts into flourishing business relationships. No matter what your personality, Jill shows you how to connect with folks you know and those you haven't met yet by plugging into your 3 biggest "connectability" factors. Based on Jill's bestseller, Networking Magic (now in its second edition), you will learn tactics to magnetically influence people at meetings, networking events and social gatherings.
Her expert tricks on how to get noticed through referrals and networking are genius but simple enough to be usable from the very moment Jill's presentation ends.
Every Speaking Engagement Equals Guaranteed Revenue
Authors, coaches, consultants, speakers—it's time to make more money. Learn surefire ways to expand your business and increase your revenue with easy, repeatable guerrilla publicity systems that deliver more prospects and generate big visibility leading to sales every time you speak. Jill will show you how to influence meeting planners, making you the top choice in their minds.
This is an interactive session, supporting beginning and advanced speakers to make an influential impression and get a constant stream of new clients, product sales, and speaking leads NOW! Bottom line—make more revenue!
Books:
Check the availability of this speaker
Jill's presentations are jampacked full with so much information that I could implement right away. The value of her talk was incredible. She is passionate and so very generous with everything she offers. I didn't really know what to expect, and I left with a wealth of tools, connections and opportunities. I am excited to participate in more of whatever she offers.
Jacquie Metzger
SIGN UP FOR SPEAKER TIPS AND UPDATES