Julian Placino is a Fortune 500 Speaker who's spoken hundreds of times at various corporations, conferences, universities, and non-profits including Staples, Whole Foods, StaffOne, Kaye/Bassman International, DisruptHR, TalentNet, DallasHR, SMU, UNT, UTD, SkillQUEST and Social Venture Partners.
As the host of the Pathways to Success Podcast, Julian interviews exceptional leaders about their journeys to success. He's produced over 150 episodes, generated more than 65,000 downloads, achieved a 5 star rating on iTunes, amassed a regular listening audience from 12 countries and interviewed company founders, CEOs, New York Times bestselling authors, TEDx speakers, celebrity athletes, and prolific entrepreneurs. Julian has also attracted sponsorships from various brands including Compete Every Day, Deadsoxy.com and Focusrite, the #1 selling USB audio interface in the world.
Additionally, a professionally represented talent of Kim Dawson Agency, he's been booked for acting, modeling and voiceover work for AT&T, Ford, NFL, American Heart Association, Indeed.com, Hilti, Edward Jones, ABM Aviation and more. Most recently, Julian was cast in the Amazon Prime Docu-Series, The Social Movement, a reality TV show about creating social impact through entrepreneurship, where he was nominated by his team to deliver the "Final Pitch." The Social Movement will be released in the Summer of 2020.
With 11 years of recruiting experience, he's helped leading corporations attract, recruit and retain top talent. Julian has personally hired over 400 world-class professionals in the areas of technology, sales and creative arts. For seven years, Julian led talent acquisition for Bottle Rocket, one of the premier mobile development firms in the world. He now consults with companies on personal branding, marketing strategy and leadership development.
FEATURED TOPICS:
Recruiting Masterclass
Julian Placino is the founder of Pathways Affiliated, a recruitment strategy consultancy and the creator of Recruitment Masterclass, the only video course that turns your employees into an army of talent ambassadors and recruiters. Julian is also the host of the leadership podcast, Pathways to Success on YouTube and iTunes."
Modernizing Recruitment
This session will teach you the strategies and tactics of world-class recruiting teams.
The #1 secret of world-class recruiting teams
Competing for top talent with the industry Goliaths
A simple "trick" to make your employer brand stand out
"Recruiting culture eats recruiting strategy for breakfast." – Julian Placino
Personal Branding: The Game-Changing Approach to Winning Trust
By the end of this session, you'll have a written personal brand statement. It will crystlize you are, what makes you great, and how you uniquely add value. This declaration will help you win trust, grow as a leader, and attract top talent in your industry.
Reflect. Reframe. Recharge.
This session will teach your employees how to reframe adversity in an empowering way. It will boost their morale and show them that, "Resistance is the gateway to success."
Through storytelling and guided exercises, Julian will help your team:
Reflect on their past struggles as learning opportunities
Reframe future adversities as a positive agent for growth
Recharge their enthusiasm for a successful launch into 2023
Stewardship: The Future of Leadership
To become a leader is to become the best version of oneself. This keynote will help you and your team maximize effectiveness, rise above competitors and experience personal fulfillment. Stewardship is not just a great principle but a highly effective pathway to success in both business and life.
Begin a perpetual state of growth by implementing the Stewardship Success Cycle
Customize your leadership development plan by learning the 3 D's of Stewardship
Acquire mentors to accelerate results, growth and impact
Revolutionize every area of your business by learning to give first
What people are saying…
Head of Sales
Julian is the perfect balance of motivation, insight, articulation, inflection, and charm. His confidence commands the room while his energy inspires and entertains.
Program Manager
Julian has helped me immensely in distinguishing myself and my firm in the marketplace amongst a myriad of competition.
Recruiter
Julian was the keynote speaker about how to recruit when the candidate pool is limited. Unlike some recruiting seminars where speakers try to sell you on their ideas, Julian engaged the audience with questions, and scenarios. His presentation was very informative, while also entertaining
Quote
The future of leadership is through stewardship to maximize effectiveness, rise above competitors and experience personal fulfilment while making a positive impact in society"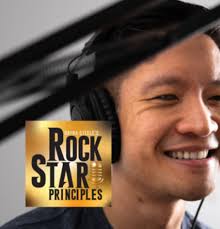 Check the availability of this speaker
Julian is the perfect balance of motivation, insight, articulation, inflection, and charm. His confidence commands the room while his energy inspires and entertains.
Head of Sales
SIGN UP FOR SPEAKER TIPS AND UPDATES