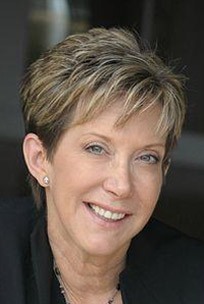 About Dayna Steele
– Rock Star Principles of Success
Dayna Steele is a successful entrepreneur, media strategist, nationally recognized radio and TV personality, the author of the best-selling business book Rock to the Top: It Now Goes to Eleven – What You Can Learn About Success from the World's Greatest Rock Stars and the creator of the 101 Ways to Rock book series.
Dayna has been speaking to audiences for years about the principles of success she learned first-hand from the world's greatest rock stars.
She takes the audience on a wild, fun, and thought-provoking rock journey from backstage all the way to the top of the charts with true stories and the pictures to prove it all.
Dayna speaks around the world to companies such as Disney, Shell, United, Deloitte, Boeing, Hewlett Packard, and many more Fortune 500 companies.
Featured Topics:
The Rock Star Principles of Success: Find Your Inner Rock Star
Educate, motivate and rock your audience with The Rock Star Principles of Success.
Improved customer service, sales growth, focused leadership, strong teamwork, innovating for the future – Dayna takes the audience on a rock journey from backstage to the top of the charts and how to apply these success lessons (and fun true stories) to your own individual or company success and industry trends.
What People Are Saying…
Association of Legal Administrators
Dayna Steele is an amazing woman with incredible strength, wisdom, and a wicked sense of humor!
Greater Houston Convention & Visitors Bureau
One of the best speakers. Engaging, entertaining, awesome stories, and just a great person.
Illinois Association of Ag Fairs Annual Convention
Dayna Steele is an amazing speaker who connects with her audience, brings humor and a strong message. Our fair members are still talking about her Rock Star principles.
"Classic business advice, like classic rock, is always a hit!"
– Dayna Steele
Dayna created and writes Your Daily Success Tip, business and life success tips enjoyed by thousands of people and companies every weekday around the world. She also writes the weekly Rock Your Business success column for Microsoft 365.
As a top radio personality, Dayna was named one of the 100 Most Important Radio Talk Show Hosts by Talkers Magazine, nominated as Local Radio Personality of the Year by Billboard Magazine, and was inducted into the Texas Radio Hall of Fame.
She created The Space Store, the first NASA-related online store; Smart Girls Rock, to encourage girls to pursue STEM; and has written ten books on success.
She is also the author of Surviving Alzheimer's with Friends, Facebook, and a Really Big Glass of Wine, using dark humor and raw emotion to chronicle her journey as her mother's caregiver. The book is currently in work as a stage production. The Woman in the Mirror will debut in Houston in November 2021.
Check the availability of this speaker
Dayna Steele is an amazing woman with incredible strength, wisdom, and a wicked sense of humor!
Association of Legal Administrators